Product Summary
The STPS140A is a power SCHOTTKY rectifier. It is suited for switch mode power supplies and high frequency DC to DC converters. The STPS140A is intended for surface mounting and used in low voltage, high frequency inverters, free wheeling and polarity protection applications.
Parametrics
STPS140A absolute maximum ratings: (1)repetitive peak reverse voltage: 40V; (2)RMS forward current: 7A; (3)average forward current: 1A; (4)surge non repetitive forward current: 60A; (5)repetitive peak reverse current: 1A; (6)non repetitive peak reverse current: 1A; (7)storage temperature range: -65 to 150℃.
Features
STPS140A features: (1)very small condution losses; (2)negligible switching losses; (3)low forward voltage drop; (4)surface mounted device.
Diagrams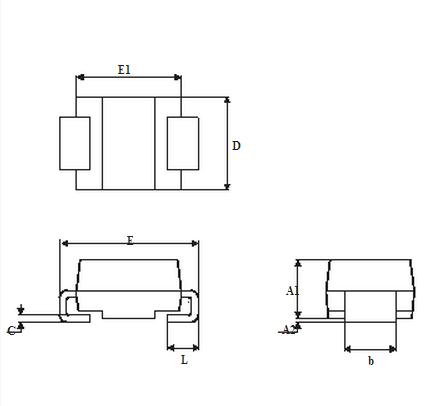 Image
Part No
Mfg
Description
Pricing
(USD)
Quantity

STPS140A

STMicroelectronics

Schottky (Diodes & Rectifiers) 1.0 Amp 40 Volt

Data Sheet



| | |
| --- | --- |
| 0-1: | $0.10 |
| 1-10: | $0.08 |
| 10-100: | $0.08 |
| 100-250: | $0.07 |


STPS140AY



DIODE SCHOTTKY 40V 1A SMA

Data Sheet



| | |
| --- | --- |
| 0-1: | $0.38 |
| 1-10: | $0.32 |
| 10-25: | $0.28 |
| 25-100: | $0.24 |
| 100-250: | $0.21 |
| 250-500: | $0.18 |
| 500-1000: | $0.14 |
| 1000-2500: | $0.13 |