Product Summary
The RL1210JR-070R22L is a thick film chip resistor. It can be used for televisions, audio recorders, notebook computers, battery chargers, desktop computers and telecommunication equipment.
Parametrics
RL1210JR-070R22L absolute maximum ratings: (1)Power rating: 1/3W; (2)max working voltage: 200V; (3)max overload voltage: 400V; (4)TCR: ±1500ppm/℃; (5)rated working temperature: -55 to 155℃.
Features
RL1210JR-070R22L features: (1)Low Inductance; (2)Battery Charge Current Sensing; (3)Highly Reliable Multilayer Electrode Construction; (4)Higher Component and Equipment Reliability; (5)Excellent Performance at High Frequency; (6)Reduced Size of Final Equipment; (7)RoHS Compliant.
Diagrams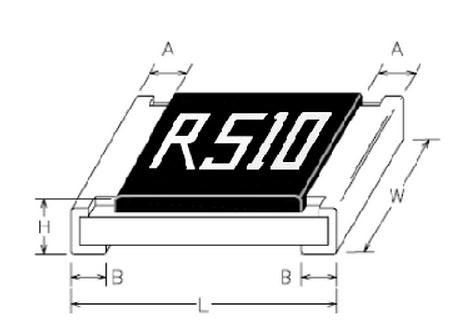 RL1210FR-070R2L

Yageo

Thick Film Resistors - SMD 0.2ohm 1% 1/2W

Data Sheet



| | |
| --- | --- |
| 0-1: | $0.14 |
| 1-50: | $0.11 |
| 50-100: | $0.10 |
| 100-1000: | $0.09 |
| 1000-5000: | $0.08 |


RL1220T-R12-G

Susumu

Current Sense Resistors - SMD 1/4W 0.12ohm 2%

Data Sheet



| | |
| --- | --- |
| 0-1: | $0.20 |
| 1-10: | $0.18 |
| 10-100: | $0.10 |
| 100-500: | $0.07 |


RL1220T-R091-J

Susumu

Current Sense Resistors - SMD 1/4W 0.091ohm 5%

Data Sheet



| | |
| --- | --- |
| 0-1: | $0.24 |
| 1-10: | $0.21 |
| 10-100: | $0.10 |
| 100-500: | $0.07 |


RL1220T-R27-G

Susumu

Current Sense Resistors - SMD 1/4W 0.27ohm 2%

Data Sheet



| | |
| --- | --- |
| 0-1: | $0.20 |
| 1-10: | $0.18 |
| 10-100: | $0.10 |
| 100-500: | $0.07 |


RL1220T-R68-G

Susumu

Current Sense Resistors - SMD 1/4W 0.68ohm 2%

Data Sheet



| | |
| --- | --- |
| 0-1: | $0.20 |
| 1-10: | $0.18 |
| 10-100: | $0.10 |
| 100-500: | $0.07 |


RL1220T-R082-J

Susumu

Current Sense Resistors - SMD 1/4W 0.082ohm 5%

Data Sheet



| | |
| --- | --- |
| 0-1: | $0.24 |
| 1-10: | $0.21 |
| 10-100: | $0.10 |
| 100-500: | $0.07 |